Year 4
This week we have been working hard on subtraction using either the decomposition method or the expanded method with resources.
To launch our Harry Potter topic we made our own magical wands and explained what they were made of and why they were special.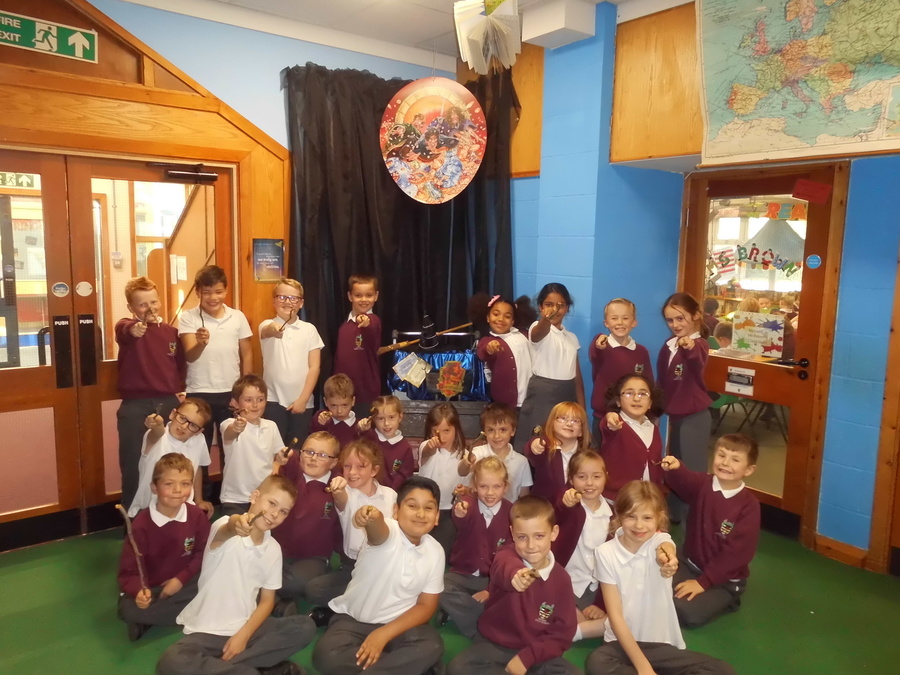 Zak had great fun creating a video in the style of David Attenborough. He made his own version of the Blue Planet TV series based on SHARKS!!! Year 4 children and staff really enjoyed his work and we look forward to our budding naturalist receiving his first BAFTA in years to come.
w/c 2/10/17
This week, for his Blue Abyss homework, Euan brought in a shark jaw and part of a pike jaw to show each class in Year 4! He was able to explain all that he knew about both types of fish – the children enjoyed being able to see the 'real' skeletal parts.