Last 2 Weeks of Term
Bowood House
What an amazing day we had! Year 2 ended the year with a great trip to Bowood we had laughs and giggles all day and we had singing all the way on the coach journey. We all had great big smiles on our faces!
Sports Week
We had great fun in Year 2 for sports week. We were able to try our skills out in many different sports including martial arts, circuit training and football.
w/c 19 June 2017
We have been lucky enough to have the chicks the last two weeks and have watched them hatch, from egg to chick. We were then able to hold them. They felt very soft. We have been learning about how to care for them and are writing an information leaflet on this.
Also, we have taken our learning outside and created some abstract art inspired by Andy Goldsworthy.
In PE we have been practising for sports day, raising team spirit with lots of cheering!
2C have loved the sunshine this week as we have been learning about Natural artwork and how to create different effects using objects that we find in our field. We have enjoyed learning about Andy Goldsworthy and created replica's of his work out on the field.
w/c 5 June 2017
In Year 2 this year we have been learning about internet safety and why it is so important. We can discuss our ideas about what personal information is ok to share and what is not. We have role played playing online games with people we know. We have discussed what characters in a story should do when they receive horrible messages on their computer.
w/c 8 May 2017
In year 2 we have been following instructions to make salt dough. We have then gone on to write our own instructions whilst remembering to use imperative verbs and time words.
Following on from this, in maths we were looking at direction. In small groups we went outside, blindfolded each other and then had to guide our friend to the golden egg using directional language.
In PE we have been practising our ball skills with Mr Hicks ready to work towards a game of tennis in a couple of weeks' time. We practised our stance and then put this into play with balloons on a tennis court.
In English we have been working really hard on our writing and including different sentence types. We were proud of our re-telling of Jack and the Beanstalk so year 2 got together to share them with each other on the field. We then wrote comments about our friend's work.
w/c 13 March 2017
Samantha in Class 2B gave us a very special keyboard performance.
Our favourite was 'If you're happy and you know it'.
Well done, Samantha. We were so impressed! Encore!
We always have a fun session in PE with Mr Ash and Mr Hicks. This week we had great fun with balloons as you can see from the photographs
w/c 6 March 2017
We were lucky enough to have the experience of imagining what it would be like to take part in disability sports in the Olympics. We played Goalball and Boccia. We have been thinking about what it would be like without our sight or without the movement of our legs.
We had a great day on Monday learning about Martial Arts with Leadership Martial Arts. Did the children come home and show you some of what they were taught?
Who knew fractions could be such fun! To reinforce our learning we had a brilliant time making our own pizzas with different toppings.
2 March 2017
We have been having so much fun today on World Book Day. Thank you to all the children and parents for such fabulous costumes.
w/c 27 February 2017
We have been working really hard in Year 2 to improve our handwriting.
The children have been writing their own versions of Harry and his Bucketful of Dinosaurs!
2B celebrated Pancake Day with races and a much deserved treat afterwards!
w/c 23 January 2017
This week we really enjoyed ourselves on our school trip to STEAM. We have been learning about Brunel and we were able to see a real life model of him in the museum, as well as many trains and lots of interesting information. We had a taught session where we learnt what it was like to travel back then and we even got to dress up as if we were in the Victorian Era.
In science we have been looking at our bodies and how to keep healthy. In particular we have been focusing on our senses. Our teachers set up a feely box and we had to use our senses to discover what was inside. We found spaghetti, jelly, paintbrushes and even a bowl of porridge oats which a lot of us said felt like dust. Our teachers took away some of our senses which made us think harder about what might have been in the box.
In PE with Mr Hicks we have been doing gymnastics and working with a partner to create some still image body balances.
In Maths we have been practising our subtraction and using number lines to help us jump back. We found this a little tricky at first but by the end of the week we mastered it!
w/c 12 December 2016
We had a fabulous week of Christmas Plays and the children were all stars! Thank you to everyone who attended. Here are some pictures of them before the plays!
w/c 5 December 2016
Year 2 enjoyed learning some new fencing skills this week with Premier Sports.
1 December 2016
A naughty Elf has arrived in 2F. He has been up to mischief and we are looking forward to seeing what he does on the run up to Christmas.
w/c 28 November 2016
We had a Fire Safety Session in Year 2 on Monday. The children learned about the dangers of matches, the work of the fire brigade, emergency procedures and fire prevention. Ask them what to do if your clothing catches fire (STOP, DROP, ROLL!), how often to check your smoke alarms or who to phone in an emergency. Does you child know their address? Do you have an escape plan at home? This was a very interesting session, with some really fun bits!
w/c 14 November 2016
Strange things were happening in school on Monday! Year 2 found a circle of ashes, some broken metal pieces and a bag outside! The bag contained an ID card for Dr Xargle, the alien teacher, and a register of odd sounding names. We think there might have been a visit over the weekend. I wonder where the aliens are now. Look carefully at your friends because Dr Xargle is known to disguise his class as Earth children!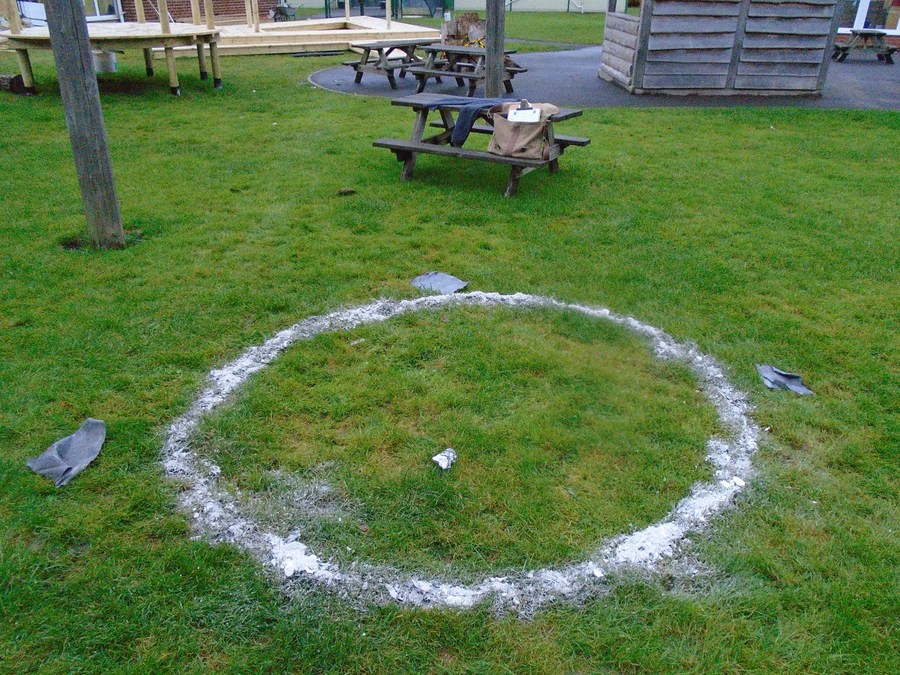 w/c 7 November 2016
Take a look at the lovely clay flowers 2W made during Art Week, inspired by the artist Caroline Day.
w/c 31 October 2016
Art Week
Our 'Art Week' was inspired by the work of Caroline day, a local artist who visited us.
Trip to Stanton Park
Activities included nature art, den building and mini-beast hunts. We didn't let the rain stop us from having fun!
Kings and Queens Day
We had a fantastic time on our Kings and Queens Day on the last day of term. Here are just a few pictures.
w/c 17 October 2016
This week we have been looking at 2D and 3D shapes. We have been naming and sorting them, and then constructing our own 3D model to see if we could get it to balance.
In English we have been able to choose how to present our learning from this term. We were working in groups to create either a PowerPoint presentation, a book, a fact file or a talk to the class. It was a nice way to celebrate the end of our topic!
w/c 10 October 2016
We enjoyed bringing our Teddy Bears into school with us on Wednesday!
w/c 3 October 2016
Look at some of the amazing homework that Year 2 have produced.
W/C 26 September 2016
MATHS
In maths we have been practising our 2 and 5 times table. We have been using all the resources in the classroom to show and explain to our teachers how we reached our answers. We have then had to solve problems based on those times tables.
We have also been balancing equations. First we made numbers with numicon in different ways and had to check that both sides equalled the same amount so that it would make our scales balance.
PE
Linking to our topic this term, we have had archery and fencing lessons with Mr Hicks. We really enjoy these lessons, but we know we must listen carefully to follow Mr Hicks' safety instructions.
PHONICS
We were challenged to make as many words as possible using the grapheme cubes. Who made the longest word?
WC: Monday 5th September 2016
This week a mysterious box arrived in our classroom. We discussed where it might have come from and who might have left it for us. We received a letter from Father Dragon, who told us he had left his babies in three boxes around the school. He asked us to write a letter back with any information. We were very helpful and he rewarded us with his favourite book.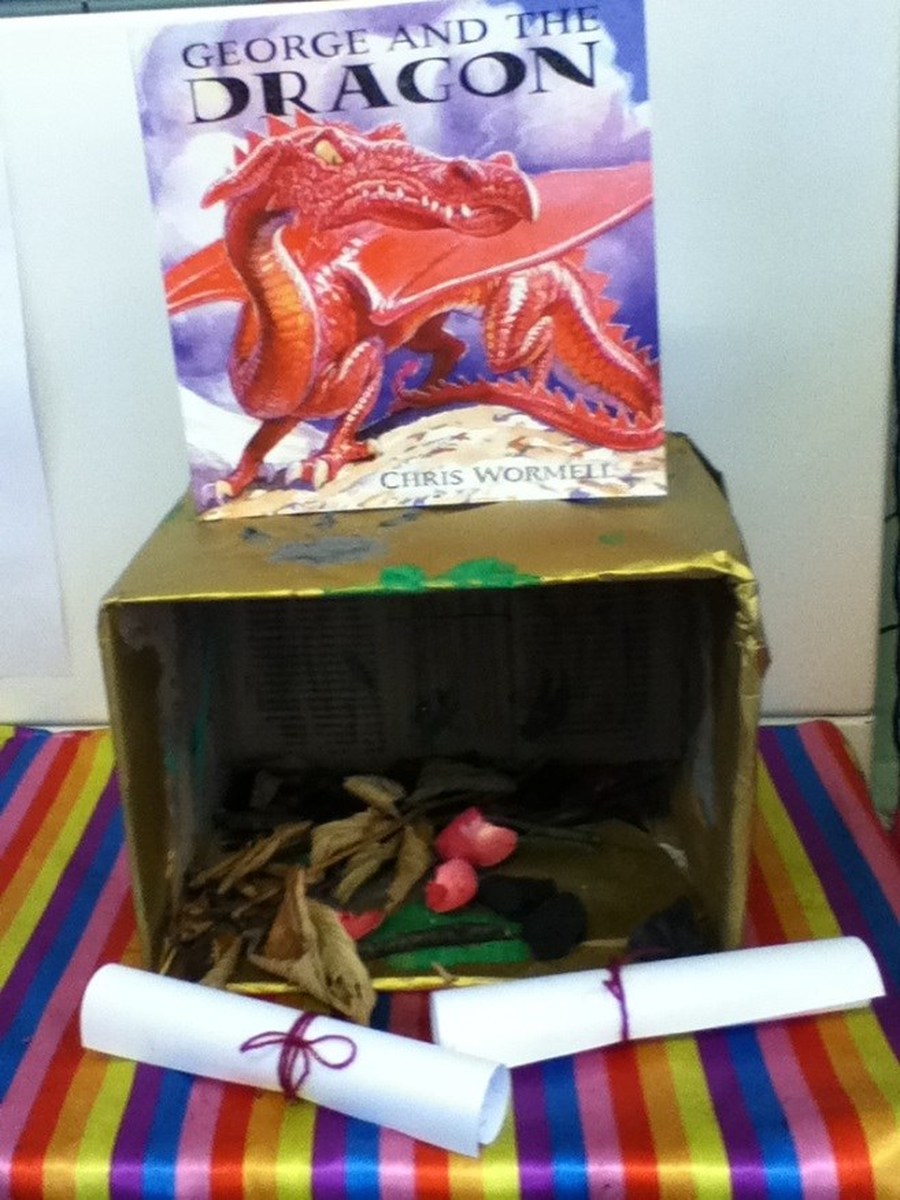 I recognised adjectives and nouns in the story

I used my imagination to think about where the box came from

I clearly shared my ideas with my group/class

I took on the role of a character from the story and acted out events from the book

I asked questions to develop my thinking